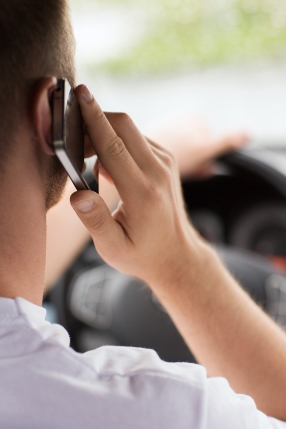 Distracted Driving FAQ
Posted By The McClellan Law Firm
||
Feb 21, 2014
Distracted driving has become one of the leading causes of traffic accidents, injuries, and death on American roadways. In fact, the National Highway Traffic Safety Administration (NHTSA) has gone as far as referring to driver distraction as a national epidemic. Because distracted driving causes numerous accidents throughout San Diego each year, and because victims injured in these preventable collisions often have questions about their rights, our personal injury lawyers at The McClellan Law Firm have taken the time to answer a few of the most frequently asked questions we hear from clients about distracted driving.
What exactly is distracted driving?
Distracted driving occurs when a motorist's attention is given to anything other than the primary task of driving. Common examples of distracted driving may include eating or drinking, adjusting the radio, text messaging, talking on cell phones, reading, and many other types of activities.
Are any forms of driver distraction more dangerous than others?
Although all forms of distracted driving are considered dangerous, few are as concerning as texting while driving. This is because text messaging commands a driver's visual, manual, and cognitive attention at once, leaving little left to devote to driving safely. According to the NHTSA, you are twice as likely to crash if you text while driving.
What laws are there against distracted driving in San Diego?
Because distracted driving claims thousands of lives each year, numerous states across the country have enacted laws to prevent driver distraction. In California, using a handheld device and text messaging while driving is against the law. Drivers can be ticketed for these offenses and may be subjected to penalties that include fines and points added to their license.
What are my rights after I've been injured by a distracted driver?
Victims injured in auto accidents caused by distracted drivers may have the right to recover their damages. Distracted driving is considered a negligent and incredibly dangerous act, and by proving that a driver failed to uphold their duty to drive safely, our legal team can work toward establishing that they are liable for victims' damages. You can learn more about your rights as they relate to your specific situation by reaching out to a member of our legal team.
If you have more questions about distracted driving accidents or how our firm can assist you with filing a personal injury claim, do not hesitate to contact our firm for help. Call 619-215-1488 for a FREE consultation.
Blog Home