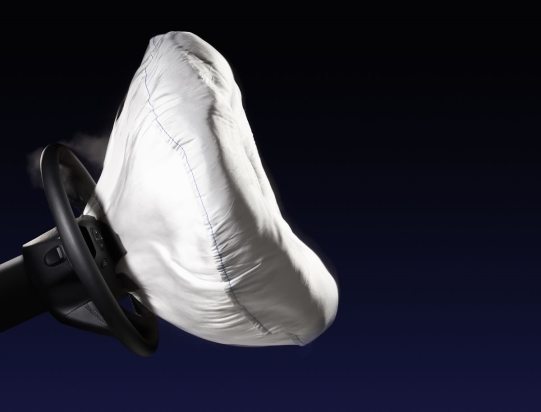 NHTSA Advises Motorists with Airbag Defects to Get Vehicles Serviced
Posted By The McClellan Law Firm
||
Nov 6, 2014
On October 22, the National Highway Traffic Safety Administration (NHTSA) released an official consumer advisory informing Americans about serious risks associated with defective airbags. According to the NHTSA, motorists who own vehicles with the defective airbags are being urged to take immediate action and get their vehicles serviced.
The defective airbags in question are manufactured by Takata Corporation, a leading auto part manufacturer from Japan. In the past year and a half, Takata airbags have been linked to a number of adverse events during traffic collisions, including several cases of injuries and deaths.
In recent months, automakers have recalled roughly 7.8 million U.S. vehicles for issues related to defective Takata airbags. Due to a malfunction, the airbags were found to rip open and split apart when deployed. This can cause shrapnel and other parts from the airbags to shoot out toward occupants of the vehicle, causing injuries.
According to the NHTSA consumer advisory, various makes and models from the following manufacturers have been affected:
BMW
Chrysler
Ford
General Motors
Honda
Mazda
Mitsubishi
Nissan
Subaru
Toyota
The consumer advisory contains more information about the vehicle models affected. You can also use the NHTSA VIN search tool to determine if your vehicle has been recalled. If your vehicle is recalled, you can take it into a certified dealer for service. There should be no cost for this service.
At The McClellan Law Firm, our San Diego car accident lawyers helped many victims and families after they suffered harm and preventable losses in accidents involving defective auto parts. Because auto part manufacturers are required to make sure their products are safe, they can be held liable when their dangerous products cause harm. This area of law is known as product liability.
Blog Home