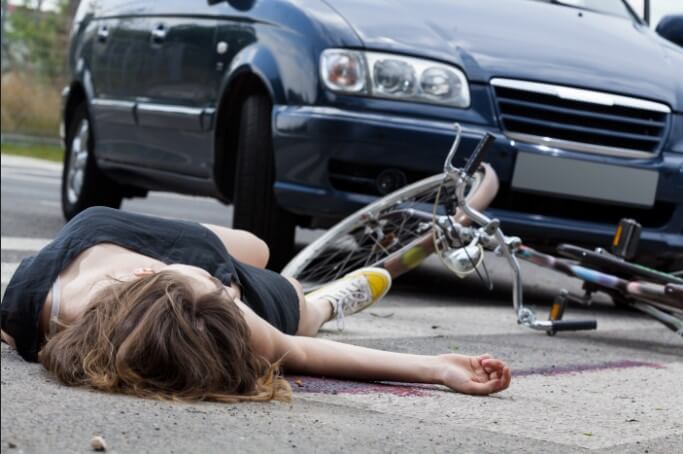 Common Causes of Bicycle Crashes
Posted By The McClellan Law Firm
||
Feb 9, 2018
Riding a bicycle may be a great way to combine fitness with green transportation, but it can also be incredibly dangerous. According to the Centers for Disease Control and Prevention, nearly 467,000 people were injured in car crashes in 2015 and more than 1,000 people were killed.
Automobile drivers are responsible for remaining aware of their surroundings and not taking any reckless actions that could risk someone else's life, but cyclists still remain at risk when automobile drivers have lapses in judgment or are even momentarily inattentive. Some of the most dangerous and common types of crashes involving bicyclists include:
Rear Ending: Reckless drivers who speed or are distracted on the road pose a serious threat to cyclists because they may not be able to stop in time to prevent a crash.
Suddenly Opening A Door: Many cities with bike lanes often have parking zones running parallel to those lanes. If people open their doors in the way of oncoming cyclists without taking the time to check to see if the path is clear, a serious crash can result.
Turning Into The Biker's Path From The Same Direction: These types of crashes typically occur when drivers fail to check their blind spots or misjudging the speed of the cyclist before making a turn.
Turning Into The Biker's Path From The Opposite Direction: Similar to crashes caused by cars moving in the same direction, crashes caused by cars moving in the opposite direction can be caused by drivers who misjudge the speed of oncoming bikers. They can also be caused when a driver doesn't see the cyclist until it's too late to prevent a crash.
Bikemunk recently published an article looking into a wide range of safety tips for bicyclists which you can check out here. Some of the areas it covers include actions to take in order to increase your safety, the importance of helmets, and child safety. Bicycle safety is incredibly important to know and understand. Sometimes it can help to protect against reckless motor vehicle operators.
If you were seriously injured by a reckless or negligent driver it may be in your best interest to speak with a legal professional. Our San Diego bicycle accident lawyers at the McClellan Law Firm have decades of experience handling these types of cases, and will work with you to ensure that you are put in the best position possible to fight for the compensation you deserve. Call us at (619) 215-1488 to speak with one of our lawyers, or send us the details of your case though our online form to start out with a free consultation today.
Related Posts:
Blog Home