15 Things You Should Do After a Car Accident
So You've Been in a Car Accident. Now What?
You have probably heard countless pieces of advice over the years on how to avoid getting into a car accident...but what happens when you actually are in a crash? How can you be prepared to respond perfectly in the event of an accident? The truth is, you can't. While you can do your best to exercise caution, be a defensive driver, keep a "safety kit" in your trunk, and memorize certain what-if steps, an accident is an accident: it is unexpected and unplanned. Even the most composed individual can get flustered in such situations. The important thing is having a go-to resource for when an accident does occur.
Creating an Accident Resource for Yourself: The Checklist
Having a post-accident checklist is the most practical way to ensure you do what is best after getting into a collision. The trouble is, most people don't think they actually need to write their checklist down—they assume they will just remember all those important steps in the heat of the moment. Unfortunately, this strategy doesn't work so great most of the time.
That's why we've created one for you.
We aren't your insurance company, parents, or co-workers—and the facts of your accident are going to be unique. Therefore, we recommend that you retain a personal injury attorney to fully understand your legal rights; however, please feel free to generally use this checklist to protect your rights
Navigate to the Step You'd Like to Learn More About:
1. Make Sure You & Your Passengers Are Safe
It can be easy to let the shock of the accident stop you in your tracks—don't. Refocus and make sure everyone in your vehicle is safe. When possible, make sure you get your car out of the middle of the road or dangerous part of the street. Once in a safe area, check on the other driver to see if they are okay or need emergency care. If they do, make the phone call for them and then worry about keeping the scene safe.
Do the following to avoid additional accidents:
Move your vehicle to the side of the road or a shoulder if possible
Turn your hazard lights / blinkers on
Set up cones, warning triangles, or flares around the scene if you have any
Having a small safety perimeter can help prevent another vehicle from getting too close to the scene of the accident. This is especially important for nighttime accidents, as visibility is extremely low.
2. Contact the Police & Cooperate with Them
You can call your local police or simply dial 911 to report the accident. If someone is injured and in need of serious medical attention, make sure you call 911 to report the emergency. While you may not think police need to come to the scene of the accident if it is minor, it is still important to call and report the accident. This will ensure there is a record of the collision and an officer will likely make an official report.
Police reports include important information, such as statements from both drivers and possible witnesses, as well as factual assessments of the accident. This can be helpful if you didn't document as much as you meant to. Make sure you stay and talk with police—especially if you know they have been called. The more you cooperate with them, the more accurate a picture they will have of the accident.
3. Don't Leave the Scene of the Collision
Even if you think there is not that much damage, make sure you stay until police arrive (if they have been called or it is a serious wreck). Regardless of whether you are in a hurry, already took down their contact info, and think you followed all the right steps, you need to stay at the scene long enough for everything to be sorted out and documented. Stay a little longer than you think you need to and only leave once police have arrived, the accident has been reported, and / or you and the other driver both agree to leave.
4. Maintain Your Cool: Staying Calm & Collected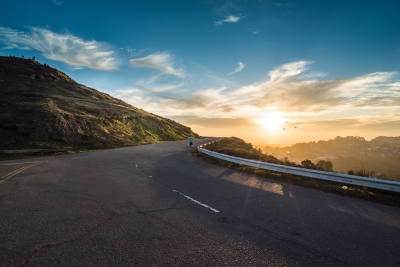 Whether you were on your way to an important meeting, just got a new car, or were simply the victim of another driver's negligence, don't let the frustration of the accident get to you. Losing your temper or getting flustered at the scene of an accident can lead to confusion, complications, and miscommunication.
Don't give the other driver any reason to blame you! Keep your distance if interactions are heated and try to remind yourself to stay calm and collected even when the temptation to breakdown arises. If you need to go sit in your car and decompress from the collision while waiting for police, don't be afraid to step back and seek some solitary time to gather your thoughts. The sharper you keep your mind, the sharper your memory will be!
5. Exchange Necessary Information with Others
This is an important step. One that your parents have probably drilled into your mind. Always exchange contact and insurance information with the other driver(s) involved.
That can include the following:
Their phone number
Address
Driver's license number
License plate
Basic insurance information
In addition to the driver, you want to get the contact information from any passengers or witnesses of the accident if possible. Witnesses can be crucial, so make an effort to obtain their information.
6. Document the Accident—Preferably with Pictures
We've all heard the saying, a "picture is worth a thousand words." Take that saying to heart after a car accident! While you may make a vivid written statement following your accident, pictures will do much more to sway insurance companies. Don't just limit your pictures to your vehicle.
Think outside the box and get pictures of the following when applicable:
The entire accident (your car and theirs)
Skid marks on the road
The highway / roadway leading up to the accident
The traffic light where the collision took place
Your injuries or your loved ones injuries
The interior of your car if severely damaged
Any debris caused by the accident
Various angles of the collision
7. Don't Discuss the Crash with the Other Driver
There is a fine line between being polite and being unnecessarily apologetic following an accident. Even if you know it's not your fault, you may slip up and hear yourself saying "Sorry" before you can stop yourself. Though you both may know you aren't the one who is at fault, the other driver may use anything you say to convince their insurance company that they were not the one responsible for the accident. As a rule of thumb, don't discuss the crash or try to "dissect" the accident with the other driver. Make sure you are polite, but avoid conversing too much with the other parties.
8. Go to Your Doctor or Hospital for Care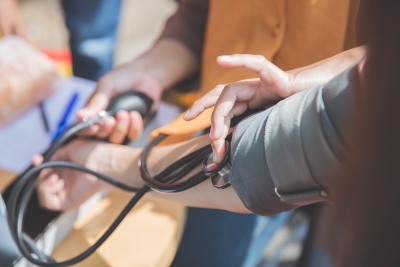 Getting medical care after an accident is probably one of the most important things you can do. Many people don't realize how serious their injuries are until a few days later, as the adrenaline and shock from the accident can mask stiffness, soreness, and injuries such as whiplash. Even if you don't "feel injured," make sure you monitor your health carefully after a collision and see a doctor as soon as possible if you notice any pain. For emergency situations, don't delay. Make medical care your top priority.
9. Report the Accident to Your Insurance Company
At some point, you'll need to report the accident to your insurance company. Ideally, this process will go smoothly and you won't have to deal with any back and forth, confusion over fault, or false claims from the other party. In the case that the other driver doesn't have insurance, you may be dealing with a difficult or more confusing situation (if you don't have enough uninsured motorist coverage). Regardless, you want to report all of the relevant facts to your insurance company so they have a clear picture of what happened.
10. Keep Track of All Related Documents
From photographs of the scene of the accident to medical bills to time away from work, make sure you keep track of any documents related to your accident. If you've incurred expenses due to your accident, it is important to keep a file of receipts and other forms of documentation. The more thorough you are, the less other insurance companies or parties will be able to dispute your claim.
11. Understand Your Insurance Coverage
Do you know the limits on your policy? If you shared some fault with the other driver or the other driver is uninsured / underinsured, it is important that you understand your insurance coverage. You will want to make sure that you are being treated fairly and taking the best steps possible to maximum your coverage—while they are "on your side," there is no guarantee that your insurance company will handle your claim smoothly. Their mistake or negligence could be costly for you!
12. Find a San Diego Personal Injury Attorney
Having the right guidance can make all the difference. That is why retaining a San Diego personal injury lawyer can be crucial. An attorney who has handled car accidents in the past knows how to navigate the involved complexities. They can help you manage your claim, talk to insurance companies on your behalf, negotiate a favorable settlement, and even pursue claims for additional damages you may have suffered.
13. Take Legal Action If Necessary
If the other driver's insurance company denies your claim, be prepared to take legal action. When you have a skilled car accident lawyer on your side, you can be confident knowing they will be able to parse through difficult to understand insurance laws and fight for the just compensation you deserve. The other driver may try to claim it's your fault—this is where all that accident documentation can be pivotal.
14. Don't Fall for Early or Low Settlements
Insurance companies know that your end goal is to get compensation for your damages. As those bills start to pile up, you may start to get more anxious. Will you ever get the money you are owed? How long will it take? When this pressure starts to mount, insurance companies often try to take advantage and offer quick, low-ball settlements. Don't fall for this! While taking any money you can get right away may seem tempting, the quick offer usually means there is a lot of money being left on the table. Turn to your San Diego car accident attorney for guidance on whether you should accept a settlement.
15. Trust Your Counsel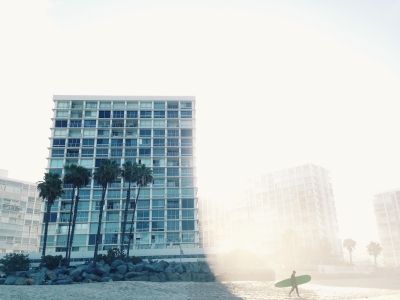 Even if it's somewhat debatable as to who is at fault, your lawyer can help you assess your situation and advise you on the best steps moving forward. For example, the other insurance company may deny your claim or the driver may not have a big enough policy to cover your damages. In these cases, you may need to turn to your own insurance policy to get the compensation you need. On the other hand, fighting the other insurance company may be the better option if you don't have underinsured motorist coverage. No matter the situation, trust that your legal counsel has your best interests in mind.
---
Don't try to navigate a car accident claim on your own. Let a personal injury lawyer in San Diego handle the legal obstacles and insurance companies so you don't have to.
Have questions? Call The McClellan Law Firm today at (619) 215-1488.
---
Helpful Car Accident Resources
You can also check this presentation out on AuthorStream, Issuu, and Scribd.

Posted By

The McClellan Law Firm

Categories: