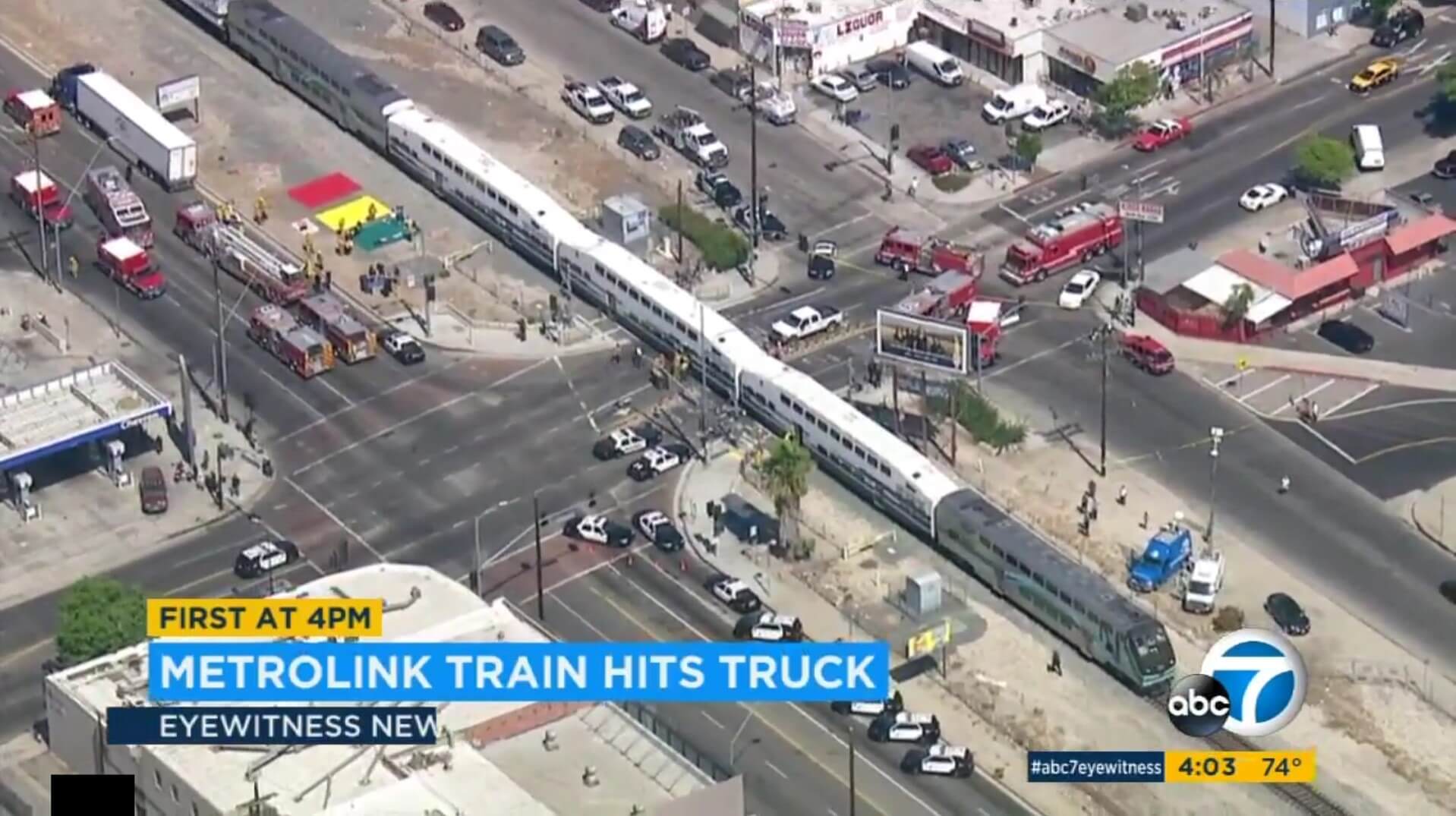 Train Crashes into Box Truck in Sun Valley
Posted By The McClellan Law Firm
||
Sep 6, 2016
A Metrolink train crashed into a box truck on tracks in Sun Valley, CA at about 10:35 a.m. Tuesday morning according to officials. At least 10 of the 187 passengers were injured in the crash.
Sherita Coffelt, a spokeswoman for Metrolink said that the train had just pulled out of the Sun Valley station when it hit the truck, and was only going 15-20 miles per hour. According to an L.A. Times database, at least 15 crashes have occurred at the crossing of San Fernando and Sunland since Metrolink first started their service in 1993, including this most recent incident.
The call went out to firefighter-paramedics at around 10:40 a.m. who then rushed to the 8200 block on San Fernando Road where they cared for patients in a staging area set up near the site of the crash. All of the injured people were then sent to the hospital, but the Los Angeles Fire Department reported no life-threatening injuries.
According to fire officials and Metrolink, the No. 212 train on the Antelope Valley line was heading towards Los Angeles when it crashed into the truck. Officials have yet to report on the cause of this crash, or why the box truck was on the tracks when the train was leaving the station. The section of San Fernando Road located at the site of the crash was closed down by the Los Angeles Department of Transportation, and the train service to LA was temporarily replaced with a bus service.
Related Posts:
Blog Home