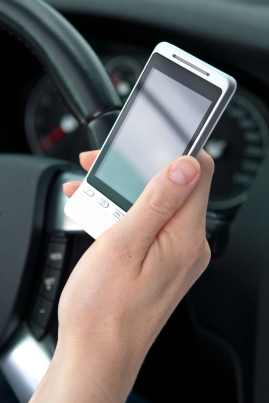 More Than 50 Motorists Ticketed in Chula Vista Cell Phone Crackdown
Posted By The McClellan Law Firm
||
Feb 12, 2014
As part of an organized effort by local law enforcement officers, more than 50 drivers were cited for talking on their cell phones behind the wheel. The cell phone crackdown took place in Chula Vista on Sunday between the hours of 10:00 am and 3:00 pm. Officials report that more than 70 motorists were stopped during the operation, 50 were cited for talking on phones, and 3 were cited for text messaging. Another 13 drivers were also ticketed for various traffic violations.
The cellphone crackdown was part of a campaign designed to raise awareness about the dangers of distracted driving and enforce California's cell phone laws. Currently, state law prohibits all drivers from texting while driving, as well as prohibiting the use of all handheld devices – including cell phones – behind the wheel. The period of increased enforcement was funded by grants provided by the California Office of Traffic Safety and the National Highway Traffic Safety Administration (NHTSA).
This cell phone crackdown highlights just how concerning distracted driving has become on public roads and highways throughout San Diego and the nation. Each year, thousands of preventable auto accidents, injuries, and fatalities occur as the result of distracted drivers, many of whom are using cell phones. As cell phone use is considered the most dangerous form of distracted driving – because it commands a driver's manual, visual, and cognitive attention – local law enforcement are eager to enforce the law.
Individuals and families who have suffered damages in auto accidents caused by distracted drivers may have a right to recover compensation by filing a personal injury claim. Distracted driving in any form is dangerous and negligent, and victims have every right to hold careless drivers accountable for their actions. If you've been injured by a driver who may have been using a cell phone and would like more information about your case and rights, call 619-215-1488 to speak with a San Diego car accident attorney from The McClellan Law Firm.
Blog Home