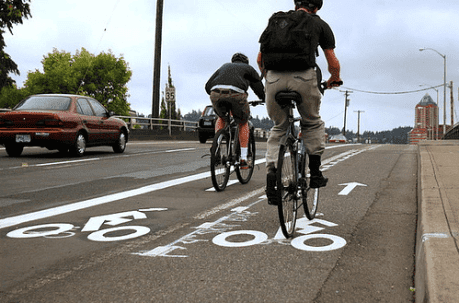 New San Diego Bicycle Law Aims to Keep Cyclists Safe
Posted By The McClellan Law Firm
||
Feb 10, 2014
The city of San Diego was designed for a large amount of fast moving traffic. Because of this, traffic accidents are a daily occurrence and often result in injuries or fatalities. For bicyclists who lack the protective barrier that drivers and passengers in motor vehicles have, these risks are even greater. In fact, the San Diego Bike Master Plan reveals statistics that show bicycle accidents are more than twice as likely to result in death in the city than in the nation as a whole.
As safety officials and advocates throughout the region are well-aware of the dangers cyclists face on public roadways, recent efforts were made to support new bicycle safety laws. One such law that is set to take effect statewide in September – the Three Foot for Safety Act – will require motorists to keep at least a three foot distance when passing bicyclists. Drivers who violate this law can face fines of up to $250 dollars, and increased fines and penalties with multiple offenses.
The new three foot law can potentially make San Diego roads safer for bicyclists. The largest problem, as it has always been, will still remain driver negligence and carelessness. As drivers who fail to remain vigilant on the road can easily miss nearby bicyclists and cause devastating collisions, it becomes crucial for motorists to remain aware and prepared when driving.
At The McClellan Law Firm, our San Diego personal injury attorneys are committed to helping injured victims – including injured cyclists – recover the compensation they rightfully deserve. If you have recently been injured in a bicycle accident as the result of another's actions, allow a member of our legal team to review your case during a FREE consultation. Call 619-215-1488 to learn more about how our firm can help.
Blog Home