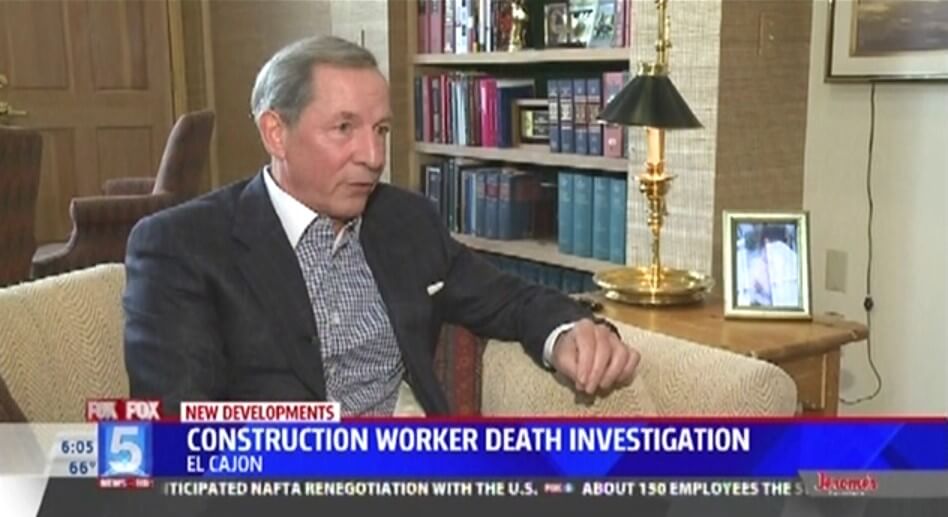 Craig McClellan Gives Insight into the Investigation Process on Fox 5 News
Posted By The McClellan Law Firm
||
Apr 13, 2017
Attorney Craig McClellan sat down with Fox 5 News last week to discuss the recent tragic accident that claimed the life of a man after a six-foot-tall concrete wall crashed down on him at a construction site.
Crews were digging a trench next to the wall as part of construction on a new car dealership before the wall collapsed. The Occupational Safety and Health Administration (OSHA) and San Diego District Attorney's office have opened an investigation to determine the parties responsible.
"We may be looking at the negligence of more than one construction company, and so it's important to find out if the general contractor was supervising the subcontractors and what the subcontractors were doing with respect to this trench in ensuring that it wasn't undermining the wall," said McClellan.
McClellan has decades of experience handling cases like this and fully expects that the investigation will identify the party or parties responsible. Construction accidents occur far too often on worksites, and injured workers deserve experienced and passionate representation to secure compensation to cover their medical bills and other damages they may have incurred. If you were seriously injured, give The McClellan Law Firm a call at (619) 215-1488 to discuss your case or send us your information through our online form today.
Related Posts:
Blog Home