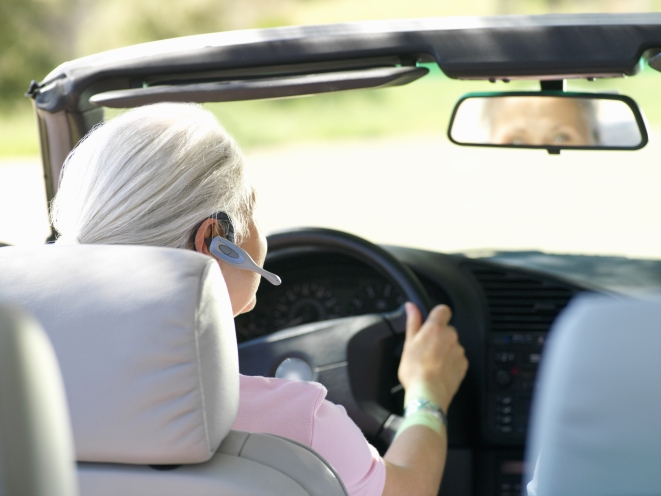 AAA Study Finds Tech Conveniences, Hands-Free Devices Still Make Dangerous Drivers
Posted By The McClellan Law Firm
||
Oct 7, 2014
If you regularly drive on San Diego roadways, you've probably seen it before: drivers talking and gesturing wildly to no one in particular. Although not all of these drivers may be using hands-free technology to communicate while behind the wheel, most of them are. With laws banning the use of handheld devices and texting while driving, utilizing hands-free devices and blue-tooth capable car equipment seems like the only option. According to a new AAA study, it doesn't mean that hands-free technology is entirely safe.
The study from AAA and the University of Utah made a number of interesting findings, including:
Hands-free phone calls can be more distracting than making a handheld call.
In-dash phone, music, and navigation systems can be overly complicated and prone to error.
Using voice activated systems such as Siri was dangerously distracting. Many make errors in recognizing voice commands. Two participants in the study using a driving simulator crashed while trying to use Siri.
Drivers using voice technologies can miss stop signs, pedestrians, and other vehicles.
Mental Distractions
The study focused on measuring levels of cognitive distraction, or how much mental attention is given to a particular task. This is markedly different than visual distraction (taking one's eyes off the road) and physical distraction (reaching for a phone). Researchers had participants use virtual driving simulators, heart-rate monitors, and other technology to measure mental distraction. Researchers ranked voice activated technologies from a number of auto manufacturers.
According to researchers, there really isn't any form of hands-free or voice technologies that can be considered safe. This is because any tasks that take one's attention away from driving makes them worse at driving. Although many have focused on the dangers of physical and visual distraction – which triple the risks of traffic accidents according to the National Highway Traffic Safety Administration (NHTSA) – no devices should be viewed as entirely safe.
Driver distraction has become a national epidemic responsible for over 3,000 deaths a year (NHTSA). While researchers continue to explore cognitive distraction and new technologies, automakers and lawmakers will continue to adapt. For drivers, however, the study should remind them of the importance of always staying aware. "Hands on the wheel and eyes on the road is critical to safe vehicle operation," said AAA researchers.
Blog Home