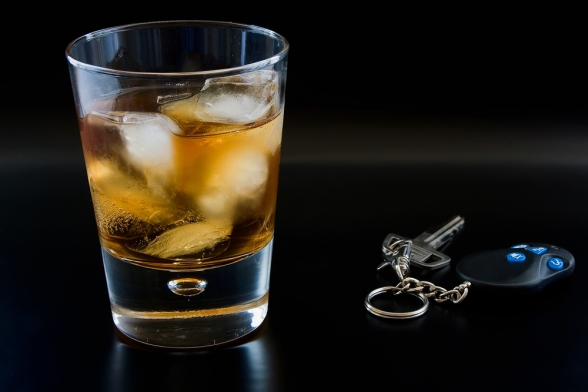 Traffic Safety Grant to Help Combat Drunk Driving in San Diego
Posted By The McClellan Law Firm
||
Oct 27, 2014
Earlier this month, the San Diego County District Attorney's Office announced that it has made new efforts to fight drunk driving. District Attorney Bonnie Dumanis stated that the DA's office has created a new DUI homicide unit to focus on drunk driving cases involving fatalities and serious injuries. The unit will be led by experienced DUI prosecutors and an investigator, who will also be involved in various DUI prevention programs across San Diego County.
Funding for creation of the new DUI unit was provided by a $500,000 grant from the National Highway Traffic Safety Administration (NHTSA) and the state Office of Traffic Safety. Both organizations are committed to the fight against drunk and impaired driving, which causes thousands of preventable accidents, injuries, and deaths each year.
According to statistics from the District Attorney's Office, prosecutors in San Diego County have filed 15 cases so far this year involving murder or vehicular manslaughter charges related to drunk driving, as well as nearly 250 additional DUI cases involving victims who suffered injuries. For the entirety of 2013, these numbers totaled 13 fatal DUI case filings and 260 for injuries. Officials also pointed out that the most dangerous time of year for DUIs – the holidays – has yet to come.
Drinking and driving remains a serious problem on our public roads and highways. In San Diego County, statistics have been alarming, including the fact that average blood alcohol content (BAC) levels of drivers has increased in recent years. Half of the DUI cases prosecuted in the county involve drivers with a BAC of .15 or greater – almost twice the legal limit. There were more than 10,000 total DUI-related cases prosecuted in the county last year.
Because impaired driving in any form is a dangerous, negligent, and illegal act, any reasonable person should know that when they drive impaired, they can harm others. As such, victims who do suffer injuries – as well as families who lose loved ones in drunk or drugged driving accidents – have the right to recover their damages by filing personal injury lawsuits.
If you have questions about your rights after a drunk driving accident, our San Diego personal injury lawyers at The McClellan Law Firm are here to help. For a free consultation, contact us today.
Blog Home